Our Mission
IDLogiq provides Global 5000 companies with highly secure, FIPS-compliant, state of the art cryptographic products and services to combat counterfeiting. In addition to anti-counterfeiting, we also provide a powerful yet easy to use communication and engagement platform to empower the supply chain to connect with consumers. This platform enables extra services such as product recalls and customer feedback.
IDLogiq also provides Healthcare Providers (HCP) with services and technology to monitor disease and symptom progression remotely and then engage with acute and chronically ill patients virtually to modify care plans and to provide education on self-care, based on changes in the patient's condition. In addition, we provide patients with medication management and education so that they can adhere to care plans prescribed by Health Providers to achieve a holistic health management.
Our Team
Our leadership consists of entrepreneurs with proven track records of successful exits in high-tech, pharmaceutical, and medical industry.
IDLogiq team consists of healthcare and technology professionals who envision the integration of mobile, cloud service, and IoMT (Internet of Medical Things) technology is the key to the future of healthcare ecosystem. We believe that health and wellness is a continuous engagement among all members of the health ecosystem, which includes patients, healthcare providers, payers, with the patient being the center of care. There are certain services that will continue to require patient to be inside the clinical environment; however, with advances in IoMT we envision that patients can be continuously cared for, from anywhere, all the time, for a better quality of life, without being confined to clinical environment.
We envision a healthy world free of counterfeit drugs, electronics, clothing, and much more with a global environment working together to optimize business efficiency and safety, while also providing valuable insight, optimized business intelligence, and detailed consumer spending habits directly from each industry.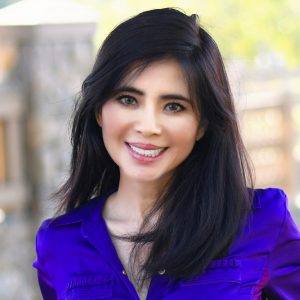 Dr. Kelly Nguyen, Pharm.D.
Co-founder / CEO
Dr. Nguyen is an experienced entrepreneur and executive with a proven track record. Prior to IDLogiq, Dr. Nguyen was the CoFounder/CEO of Mission Road Pharmacy, a specialty pharmacy with an annualized revenue of $160M+ and growing at more than 200% annually prior to getting acquired in 2012. Dr. Nguyen holds 2 granted and 4 pending patents in the field of Telehealth/Digital Health, Blockchain, and Cryptographic Anti-counterfeit technology, and a Doctor degree in Pharmacy from the University of California, San Francisco.
For her impact-driven and unwavering commitment of integrating technology into healthcare, Dr. Nguyen was awarded with the prestigious North America 2020 Cartier Women's Initiative (CWI) Fellowship.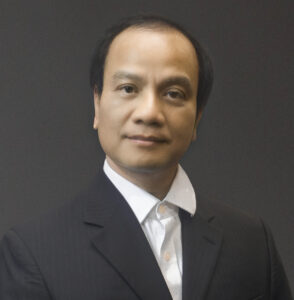 Duc Pham
Cofounder / President & CTO
Duc Pham is the co-founder and President/CTO IDLogiq, responsible for all technical aspects of the product and operation.
Pham is an entrepreneur and thought leader in the cryptography/data encryption and cybersecurity space for more than 20 years. Prior to IDLogiq, he was the founder and CTO of Vormetric (acquired by Thales for $400 million in 2015), a leader in information security company. Under his leadership, the Vormetric engineering team developed the most advanced enterprise-class, cross-platform information security protection system that can protect the data core even when the whole network and several other system components are compromised. Thanks to the architecture and unique inventions, Vormetric became the leader in enterprise information security technology, integrating encryption, access control, audit, and host integrity protection to provide a secure computing environment for high-profile clients in the financial and banking sectors as well as the US federal government. Pham also led and won major OEM agreements with IBM (Database Encryption Expert) and Symantec (Media Server Encryption Option).
Prior to Vormetric, Pham was the founder and CEO of Linux4 Networks, a leader in SSL encryption acceleration technology (acquired by Avaya in 2001), which achieved 160 times performance of a high-end CPU with a single cryptographic accelerator module, resulting in humongous 16,000% TCO (Total Cost of Ownership) savings in system management, software licensing, power, hardware, network infrastructure, etc.
Pham has extensive experience in corporate strategy with proven track record for product development, data security operations, enterprise software, electronic payment networks, mission-critical storage systems, and consumer and mobile computing. He invented the Vormetric data encryption technology.
Pham has 11 granted and 20 pending patents in the field of Cybersecurity/Data Encryption, Securing Messaging, Parallel Processing, Consumer/Mobile Computing, and Loyalty systems.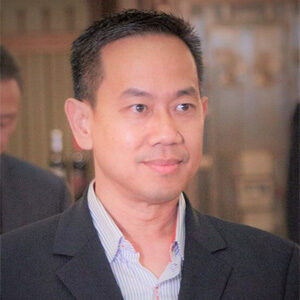 Steven Phung
Co-Founder / VP Business Development
Mr. Steven Phung is an accomplished senior information technology manager with business and customer focused health care experience in managing large enterprise infrastructure and organization, medical, energy, retail, and non-profit sector. Extensive in-depth experience leading operations for Technology, Business Development, and Application Development. Possesses experience with government and civil contracts, development of Statement of Work (SOW), proposal development, competitive bidding and negotiations. Track record of successful project management and leadership: Health Information Technology, data center consolidation, vendor negotiations, outsourcing, and reorganizations.
Co-Founder / CTO of VT Design & Specialties. Inc., an innovative, visionary design technical solutions company with multi-disciplinary, multi-cultural teams unite providing a wealth of expertise, experience and know-how to leverage technology, in today's ever-changing, fast-paced and challenging environments.
Prior to IDLogiq, Mr. Phung was the Director of Information Technology of Los Angeles County where he managed an IT Department of 260 staff members that supports an organization of 14,000 people at multiple locations and overseeing the entire technology infrastructure and decision making; managed a data center and network infrastructure assets in support of enterprise business applications (HIT) Health Information Technology systems that meet the security scrutiny from HIPAA and Federal standards for the Medical and Educational Entities; developed IT Policies and standardized IT procedures and protocols that exceeds the California State Audit Standards.
Kiem Le
Strategy Specialist
Mr. Kiem Le is an entrepreneur and a true visionary with over 40 years of experience in engineering, manufacturing and leadership. He is the Founder and CEO of Quality Systems Integrated Corporation (QSIC), a global, full-fledged, leading electronics manufacturing services company established in 1994, which develops unique solutions and upholds the highest degree of quality and excellence, agility and flexibility that enable 100% On-Time Delivery of Defect-free Products.
QSIC is IDLogiq's US-based manufacturing arm of medical devices. QSIC's core competencies in electronics manufacturing, engineering, value-added services, supply chain management, and testing services are designed to meet customers' unique requirements and production schedule. QSIC serves a variety of industries including but not limited to: healthcare/medical, military/defense, aerospace, space technologies, telecommunications, wireless, renewable energy, consumer commercial, and computer networking.
QSIC holds ISO 9001:2015, ISO 13845:2016, AS9100 Rev D, ANSI/ESD S20.20 certifications, and NADCAP AC 7120 accreditation, which govern its procedures at Quality Systems. All products built to Class III, IPC-A-610/620 standards and will be functional, ICT, or flying probe tested at the client's request. Quality Systems certifications and standard practices include:
IITAR Registered
On-site IPC-A-610/620 and J-STD-001GS (Revision G – Space) Instructors
Certified IPC A 620 inspectors
Certified IPC-A-610/620 and J-STD 001GS inspectors and operators
5S Lean Six Sigma Black Belts and Green Belts
Mr. Le is also the Founder of CenterComm Corporation and co-Founder at Stracon Incorporated. Prior to QSIC and IDLogiq, he also worked for Linkabit Corporation (Founders of Qualcomm) – M/A-Com Linkabit – Titan Linkabit, satellite equipment provider, from 1981 to 1993. He began as an Electrical Design Engineers and quickly rose to the position of Director of Engineering. His steadfast leadership over the years paved way for greater productivity and more convenient service delivery.
Mr. Le holds a Bachelor of Science with Honors (B. Sc Hons) in Electrical Engineering as well as a Master of Science (M. Sc) in Electrical Engineering from San Diego State University. Mr. Le equally holds patents in GPS technology.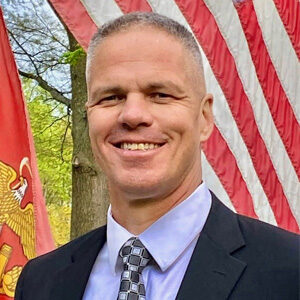 James McBride
Enterprise Systems
Mr. James McBride is a Veteran U.S. Marine Corps Lieutenant Colonel with over 25 years of National Security; Naval Aviation; Logistics; Curriculum Development; and Command, Control, Communications, Computers, & Intelligence (C4I) systems integration expertise.
Enlisting in 1992, and receiving an officer commission in 1997, Mr. McBride crewed on helicopters, navigated electronic warfare aircraft over Iraq, served with the infantry in Afghanistan, and led many Marines and civilians in dynamic in the air, on land, and at sea through seven deployments overseas.  He has a long history of tangible success in team building, organizational development, and successful oversight of the integration of a myriad of complex C4I networks in austere (no infrastructure) and immoderate environments.
Versed in Project Management and Scrum/Agile Methodologies, Mr. McBride led multiple successful cross-functional teams of Data, Systems, and Information Technology (IT) Administration professionals.  Later in his career, Mr. McBride was a senior executive of over 600 personnel and accountable for $14M worth of equipment, where he was awarded for exceptional communication skills, innovating and developing new C4I capabilities and tactics, and enhancing logistics efficiency.  His last tour of active duty was as a lead Joint Staff strategic planner for a global simulation exercise that synchronized the communication and collaboration of all twelve U.S. combatant commands around the world.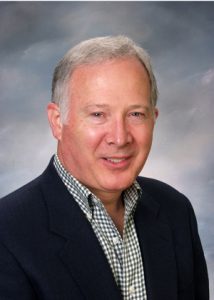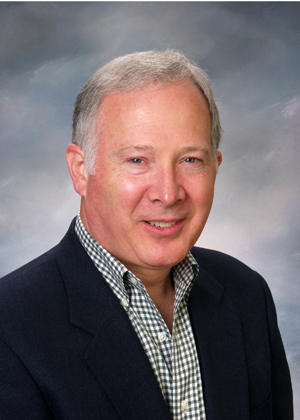 Bill Schroeder
Advisor
Mr. Bill Schroeder, or Mr. William J Schroeder, a highly regarded technology industry executive and sought after advisory member in Silicon Valley and beyond. His substantial experience building and taking companies public makes him a valuable addition as we take IDLogiq to the next level of development.
Mr. Schroeder has grown tech companies from start-up through IPO and led three large successful IPO's (Diamond Multimedia, Conner Peripherals, and Priam). He has served as the president and/or CEO of high tech companies in Silicon Valley, also served on the boards of those companies, as well as an outside board member with several other companies and helped guide several companies to successful IPOs and acquisitions, including Nimble Storage (IPO 2013 with $1.5B valuation, acquired by HP) , Con-way (acquired by XPO Logistics for $3B), Vormetric (acquired by Thales Group for $400M), Oxford Semiconductor (acquired by PLX Technology), WatchGuard Technologies (IPO, acquired by Francisco Partners), AlphaSmart (IPO, acquired by Renaissance Learning), Omneon (acquired by Harmonic) , Xircom (IPO, acquired by Intel for $748M), and VXtreme (acquired by Microsoft).
Prior to working in Silicon Valley, Mr. Schroeder worked for McKinsey & Company as a consultant. Schroeder holds the BSEE and MSEE from Marquette University and the MBA with High Distinction from Harvard Business School.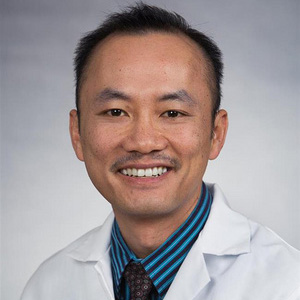 Dr. Jack Bui, MD/PhD
Advisor
Dr. Jack Bui, MD/PhD, is board-certified in Clinical Pathology and serves as Director of the UCSD Stem Cell Processing Laboratory and Flow Cytometry and Immunology Laboratory. His core research interest is in understanding immune recognition of uninfected, stress or damaged tissues, such as tumor cells and transplantable normal cells. His basic research uses both mouse models of cancer and samples from cancer patients. He has expertise in the immunophenotyping of immune subsets and in particular participates in multiple clinical trials where patient samples are analyzed for immune cell numbers and activity.
Dr. Bui received his PhD in 1999 working on T cell memory at UCSD in Steve Hedrick's Lab. He received his MD in 2001 at UCSD and then entered a research residency program at Washington University. He worked with Robert Schreiber studying how innate cells and T-regulatory cells influence tumor formation.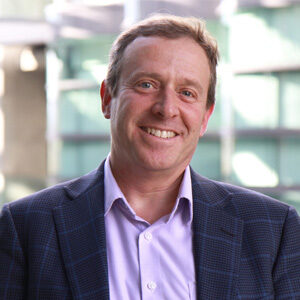 Dr. Jeffrey Glenn, MD/PhD
Advisor
Dr. Jeffrey Glenn, M.D., Ph.D. is a Professor of Medicine (Division of Gastroenterology & Hepatology) and Microbiology & Immunology at Stanford University School of Medicine, and the Director of the Center for Hepatitis and Liver Tissue Engineering. He also heads a research laboratory focused on studying molecular virology and the translation of that knowledge into novel antiviral strategies, as well as the development of new treatments for liver diseases and cancer. He is the founder of Eiger BioPharmaceuticals, Inc. (NASDAQ:EIGR), co-founder of Riboscience LLC, and founder of I-Cubed Therapeutics, biotechnology companies developing several new classes of antiviral and anti-cancer drugs.
Dr. Glenn was born in Los Angeles, and grew up in Switzerland. He received his B.A. degree in Biochemistry and French Civilization from U.C. Berkeley from where he graduated summa cum laude. He received his M.D. and Ph.D. in Biochemistry and Biophysics from U.C.S.F.. He trained in internal medicine at Stanford University where he completed specialty training in gastroenterology, and joined the faculty in 2000.
He is the principal investigator on multiple NIH grants, an inventor on numerous patents, an elected member of the American Society for Clinical Investigation, and a member of the FDA Antiviral Drugs Advisory Committee.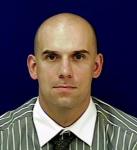 Dr. David Masiello, MD
Advisor
Dr. David Masiello is a Hematology Oncology Specialist in Los Angeles, California and is affiliated with multiple hospitals in the area, including Community Memorial Hospital, Desert Regional Medical Center, Foothill Presbyterian Hospital, Keck Medical Center Of USC, San Dimas Community Hospital, St John's Regional Medical Center, White Memorial Medical Center and White Memorial Medical Center.
Dr. Masiello received his Bachelors of Science in Biochemistry and Molecular Biology from the University of Chicago. He attended medical school at Boston University School of medicine. After medical school, he completed his internship year and residency in internal medicine at the Boston City Hospital. He then moved to Los Angeles completing a fellowship in Hematology/Oncology at University of Southern California/LAC+USC. Trained in oncologic and hematologic malignancies as well as hematological disorders, Dr. Masiello shares a special interest in leukemia.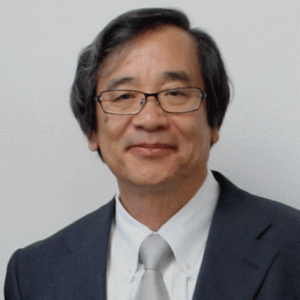 Kazufuku Nitta
Advisor
Mr. Kazufuku Nitta is an inventor and pioneer in medical High Frequency Oscillatory (HFO) ventilation market. He is the founder of Metran Co., Ltd. and invented the first HFO ventilator for premature neonates in 1984. He has been at the forefront of ventilatory technology by developing new and unique products that meet the various clinical needs of customers worldwide. As a result of his leadership and personal involvement in research and development for over 30 years, Metran have successfully launched multiple easy-to-use products with very sophisticated functions using unique technology and became the leader in HFO market with the very best of Japanese technology and quality to deliver products that people can trust.
Thanks to his inventions, High Frequency Oscillatory ventilators have helped save thousands of lives of premature babies or patients recovering from life-threatening situations, and for that great cause, his company received an Honorable Imperial Visit by The Emperor of Japan. He hopes to continue to put the needs of children, their parents and loved ones first and to continue to deliver these products throughout the world.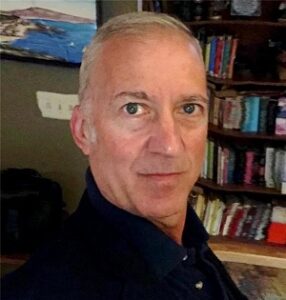 MK Tribbie
Advisor
Mr. MK Tribbie has over 20 years' experience developing and fielding advanced concept technology prototyping & solutions for DOD and DHS customers that address their critical operational gaps and shortfalls and 21 years' experience as fully mission-qualified Naval Aviator and leader. His expertise is grounded in significant experience developing and managing highly technical advanced concept technology projects & teams and focus diverse and independent-thinking team members on project execution to increase transition-to-acquisition opportunities for the customer.
He has extensive experience assisting Department of Defense (DOD) Defense, Department of Homeland Security (DHS) and other Agency senior leaders, decision-makers, senior staff and Customers translate desired operational requirements into achievable technology development goals, concept plans, project scope & schedules, metrics and milestones. He has assisted with formulation of organizational vision, long range programmatic strategic & transformational goals and business architectures to improve organic business processes and ensure alignment with National and higher-level strategies. He routinely helps government teams with development of suitable project plans to address current and future capability shortfalls, determine human capital and funding resourcing to accomplish the desired results.
He is an experienced high-visibility/high-expectation event coordinator in development of thought-provoking technical exchange meetings and events for United States Customs and Border Protection (CBP), Office of Acquisition, Assistant Commissioner, Executives and senior staff. For DOD, he has assembled, coordinated and presented the output of subject matter expert (SME) panels and provided courses of action to inform leadership on achievable way-ahead alternatives.
He has proven ability to understand, process, apply and communicate complex technical topics. He completed engineering-focused, aircraft accident investigation course of study at United States Naval Postgraduate School (NPS), Monterey, California, to technically examine, assess and report-on failure modes in aircraft structures and complex systems and develop engineering change proposals (ECP) to correct deficiencies or critical design flaws. He effectively integrates complicated topics in written materials resulting in succinct and powerful communication tools to convey desired intent.
He is a published author while completing Master's degree at United States Naval War College (NWC), Newport, Rhode Island, he conceived and drafted a critical article published in the prestigious journal 'Proceedings, Naval Institute Press,' November 1996, titled "A Joint Heavy-Lift Helicopter".
Mr. Tribbie is a critical thinker as he is conceived and conducted a Naval War College-approved self-directed Elective to critically analyze and report on engineering possibilities to re-engineer large deck amphibious assault class ship flight deck to support simultaneous Harrier jet fixed-wing and rotary-wing aircraft operations.
Some of the Notable Awards/Certifications include receiving the prestigious Naval War College, James V. Forrestal Award for staff-organized, time-constrained, high-visibility Force Planning exercise, formulating a threat-based, tangible alternative National Military Strategy and force structure. DHS PM-Level III, Senior Level Certification.