By: Camille Dang
With the holiday season nearing the corner, families all over the world are gearing up for days of lavish feasts and delicious dishes!
As a startup involved in both technology and healthcare, DrKumo is suggesting some fun ways for families to still take part in those lavish feasts and delicious dishes but in healthier ways and with less calories! (DrKumo is a remote patient monitoring (RPM)-based tech startup, which utilizes new techniques and technology to monitor chronically ill patients remotely. Learn more here.)
Here are some DrKumo special suggestions for your holiday season!
Main Dishes
~ beef vs. turkey ~
In American cuisine, especially during the holiday seasons, whether it's roast beef, sirloin steak, or barbecue beef ribs, beef is often considered a staple in any main dish. It's tasty and it's a classic, but it has many health concerns tied to its consumption.
For one, it is a red meat, a type of meat that retains a red or pink hue both when raw and when cooked. Examples of red meat include beef, lamb, and pork, and recent studies have shown associations between consumption of red meat and higher risks of diabetes and certain chronic illnesses and cancers. In addition, beef serves high amounts of calories — approximately 213 calories per one serving*.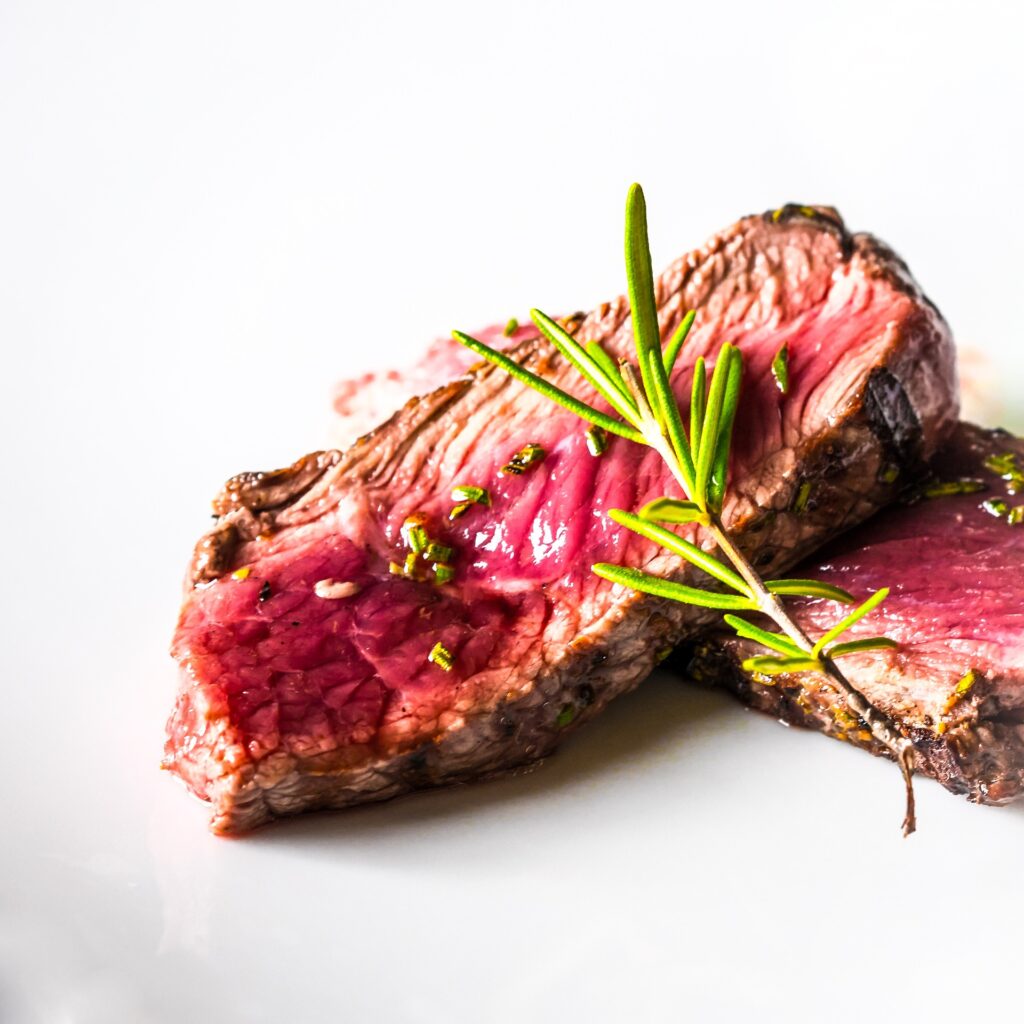 A possible substitute?
Turkey! Turkey is a famous meat often associated with Thanksgiving, but it can really be eaten anytime and anywhere. The meat itself is much healthier in terms of caloric intake, with a mere 189 calories in comparison to beef's 213 calories per serving*. In addition, turkey is a white meat, which is a great way to substitute beef's proteins in a healthier way while avoiding higher risks for chronic diseases and cancer.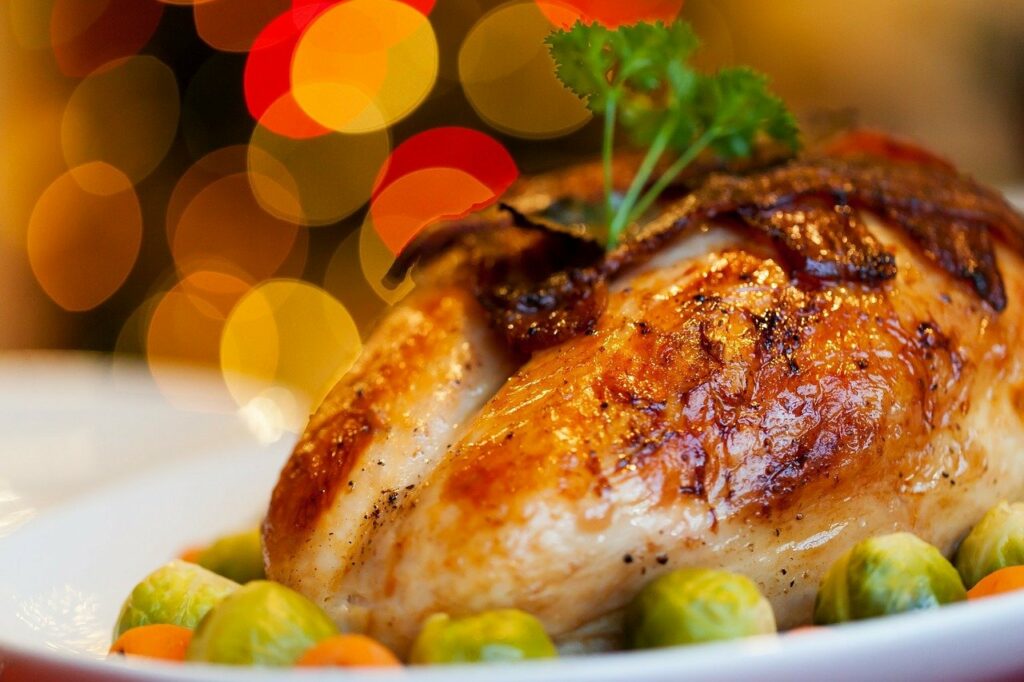 ~ fried ham vs. baked ham ~
Another extremely popular dish over the holidays incorporates ham of any kind — to many American households, ham, especially fried, is a breakfast, lunch, and dinner staple over the holidays. Although fried ham no doubt tastes amazing, there are ways to make this delicious dish healthier for consumption!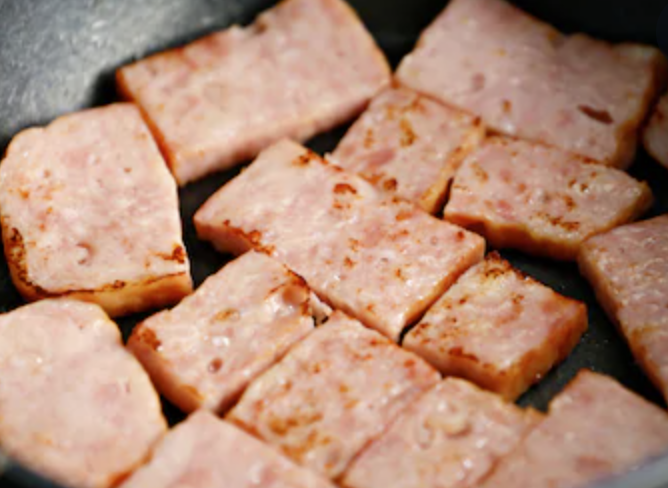 Instead of eating ham fried, which is often a popular method of eating ham, you can try eating ham baked, which is much healthier and as often argued by some, much tastier! In terms of calorie levels, eating one serving* of fried ham equates to consuming 223 calories, in comparison to a mere 107 calories for one serving* of baked ham. Simply cooking your meat can drastically affect health benefits, and in this case, baked ham takes the win, in both taste (for some) and caloric intake!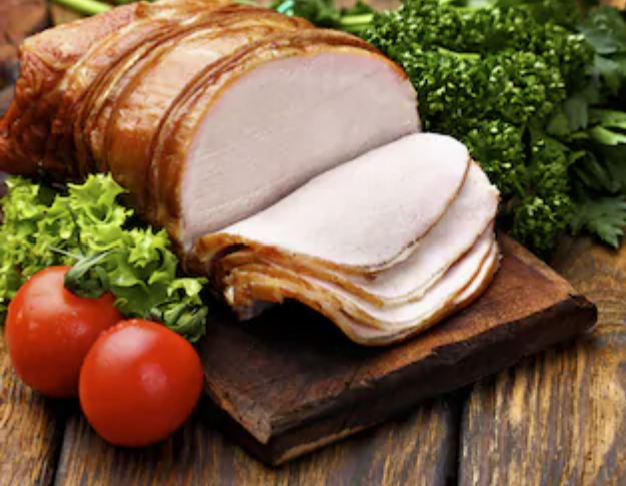 If you're still reluctant about eating baked ham as you're worried it might hamper the tastiness, consider honey-baked ham — an amazing alternative to fried ham that is not only tasty but healthier. Per serving size*, it has approximately 149 calories, which is much less in comparison to fried ham's 223 calories. Although it has more calories than regular baked ham, it's still a great alternative to consider fried ham as it brings both great taste and better health benefits!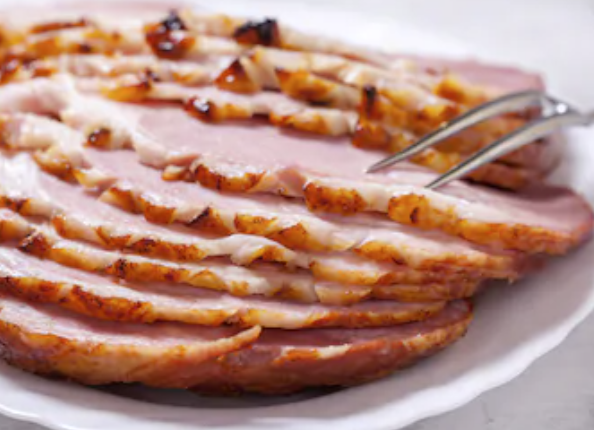 Sides
~ French fries vs. taro fries ~
French fries, one of the most popular dishes across the world, is a delicious side dish in many American courses, and are prevalent in holiday meals! However, it is largely delicious because of the large amounts of fat and sodium, and if consumed in large amounts, French fries lead to higher risks for cardiovascular disease.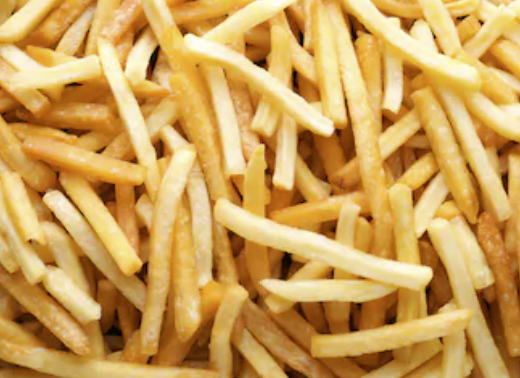 One much healthier and delicious alternative to these classic French-fried potatoes are… taro fries!
Like potato, taro is a starchy root vegetable. When cooked, it has a similar texture to potato but a different color — it is white in the flesh and has purple specks scattered throughout. It is both slightly nutty and sweet and makes for a delicious snack, especially when fried!
Taro provides excellent dietary fiber and carbohydrates, and has high levels of vitamins. It may also reduce risks of cardiovascular diseases and control blood sugar levels. Compared to the regular potato fry, which has an astounding 312 calories per serving*, taro fries have a mere 112 calories per serving*! While maintaining great taste, taro fries also reduce the number of calories per a serving of 100 grams by 200 calories!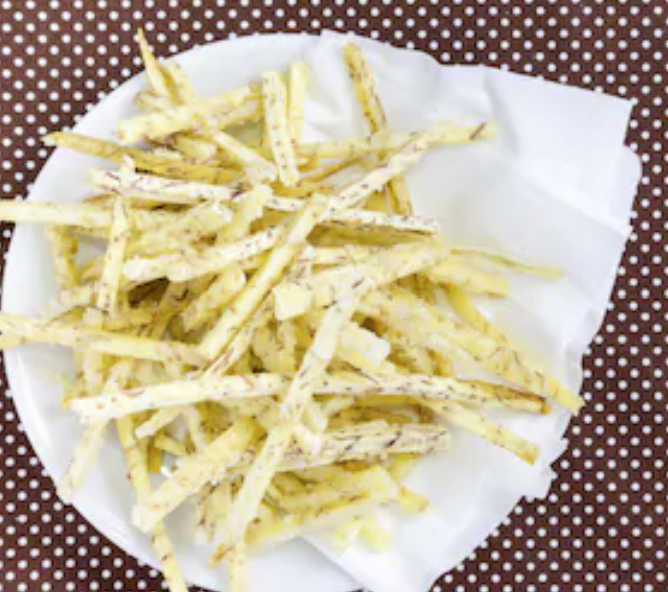 ~ corn vs. green beans ~
Another popular side in holiday dinners include corn, a sweet side dish high in carbohydrates. Although it is surely tasty, it is quite high in calories and starch, which can possibly lead to rapid increases in blood sugar.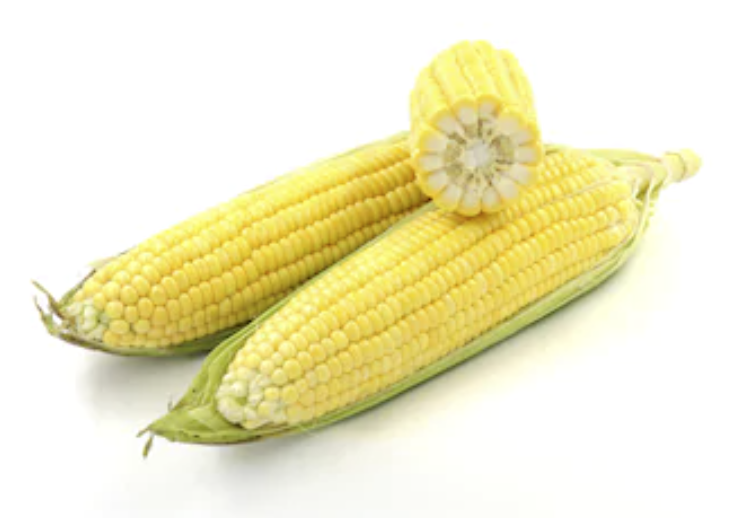 Green beans, tasty and simple, can serve as a healthier side dish for your holiday meal! Compared to corn, it boasts a mere 31 calories per serving* compared to corn's 86 calories per serving*.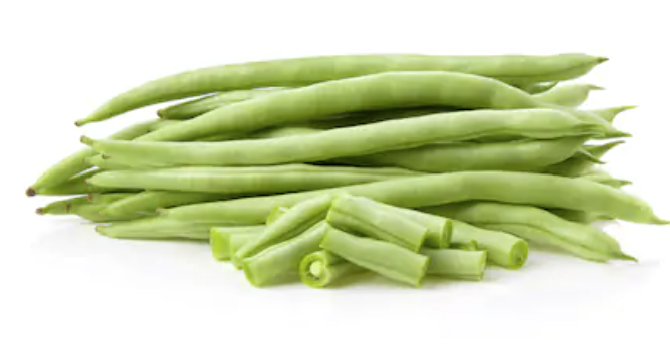 Although you might be reluctant to try these crunchy veggies as sides, green beans can be cooked in numerous different ways for your particular preference; but regardless, its numerous health benefits, such as its high levels of vitamin C and K and possible improvements of the heart and the gut, prove that it is a great alternative to the classic but starch-packed corn.
Dessert
The holidays are often known widely for their epic desserts, ranging from classic chocolate truffles and brownies to red velvet cakes to Christmas sugar cookies! Although all these sweet delights are great to taste, there's no doubt that overconsumption of such products that have high levels of sugar can lead to numerous health risks, such as higher blood pressure, higher risk for diabetes and chronic lung and heart illnesses, weight gain, etc.
To make a dish healthier, consider incorporating nuts into your holiday dessert! Nuts have been proven to be beneficial for being a great source for important nutrients, fiber, and antioxidants, and may even lower risks for heart attacks or strokes. As shown in the picture below, nuts can be incorporated into desserts in many amazing and tasty ways, such as this dark chocolate sea salt nutty bar, which encompasses several different types of nuts, including almonds and peanuts.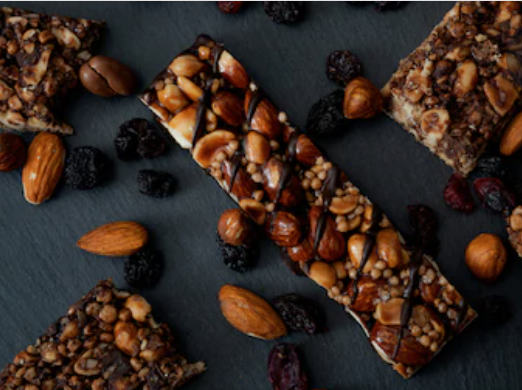 It is important to mention that it's completely acceptable to treat yourself once in a while! These foods aren't entirely detrimental to your health and are still acceptable to eat at a moderate level of consumption.
However, if you are looking for a healthier and safer option to some of your holiday classics, these special DrKumo suggestions are sure to make your holiday season both festive and delicious while helping you maintain great health throughout the holidays!
*serving = 100 grams